Virtual conference




Streaming

,

Worldwide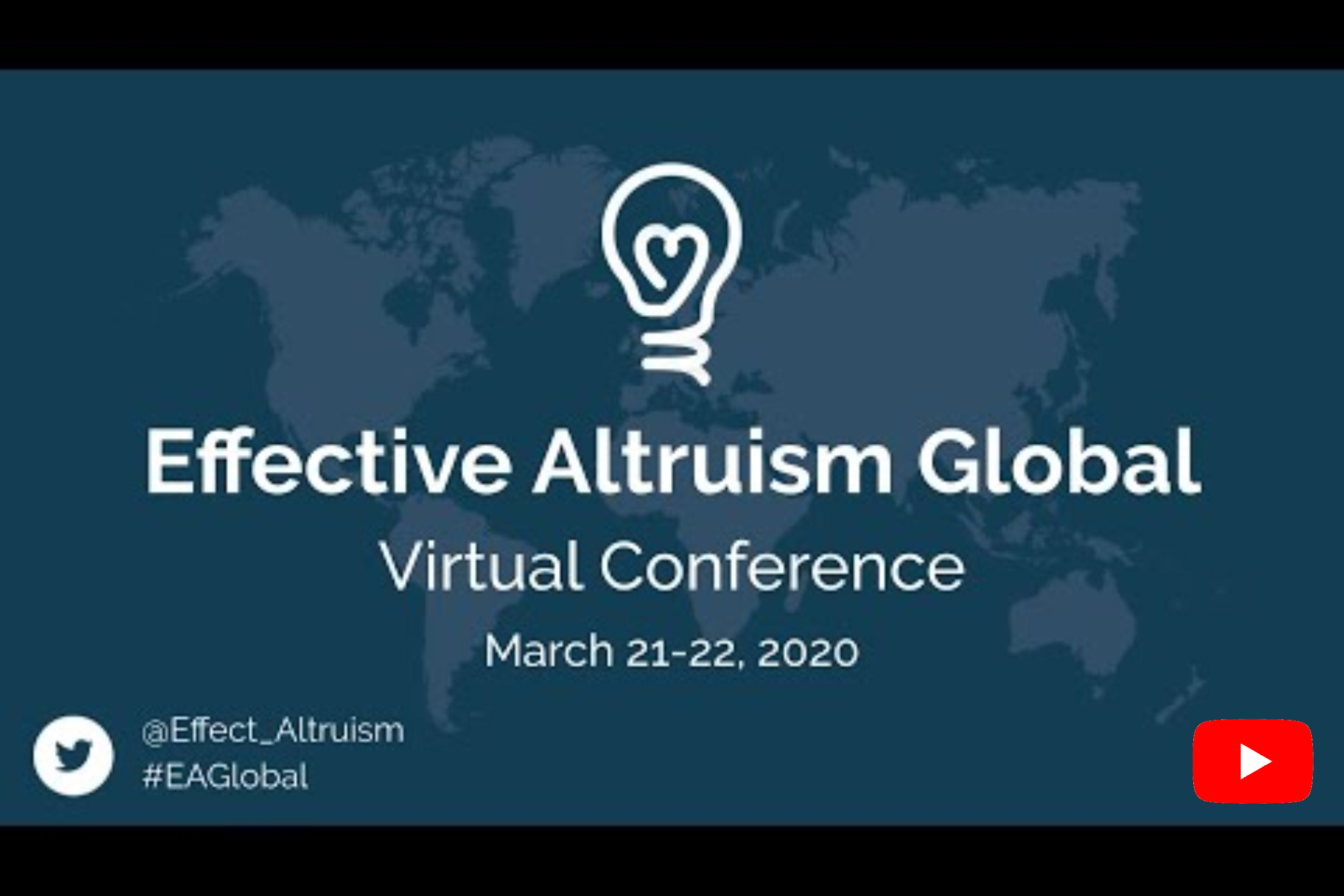 Coronavirus Update
Since we announced that EA Global: San Francisco will not be going ahead as planned, the EA Global team has been exploring a range of alternative options to help you connect with other attendees, wherever you are in the world.
We're excited to tell you about our plans:
A virtual conference on March 21-22 including virtual one-on-one meetings and a selection of video content, presented by a live host. Read more.

Increased capacity at EA Global: London (October 30 - November 1) to bring the worldwide EA community together in one place.

Holding the next 'in-person' EA Global: San Francisco in 2021
Read our full statement and latest updates
Virtual conference
We'll be holding our first Virtual EA Global instead of an in-person event this coming weekend. You can find the agenda here.
The conference will include:
A live broadcast featuring content from some of our planned speakers, which everyone is welcome to attend.

A series of "Ask Me Anything" posts on the EA Forum, in which anyone can ask questions.
To accommodate participants in different time zones, we are planning to stream video content between 10:30 am and 2:30 pm PDT on both days.
(Note that due to the US recently changing to daylight savings time, time zone differences may be different than for most of the year. Please check your local time.)
In addition, the Grip networking app now includes a 'virtual meeting room' for one-on-meetings throughout the weekend so registered attendees can still benefit from the new connections and conversations that make EA Global so valuable.
You can read more about the virtual conference here.
Questions
We cover a range of frequently asked questions here.